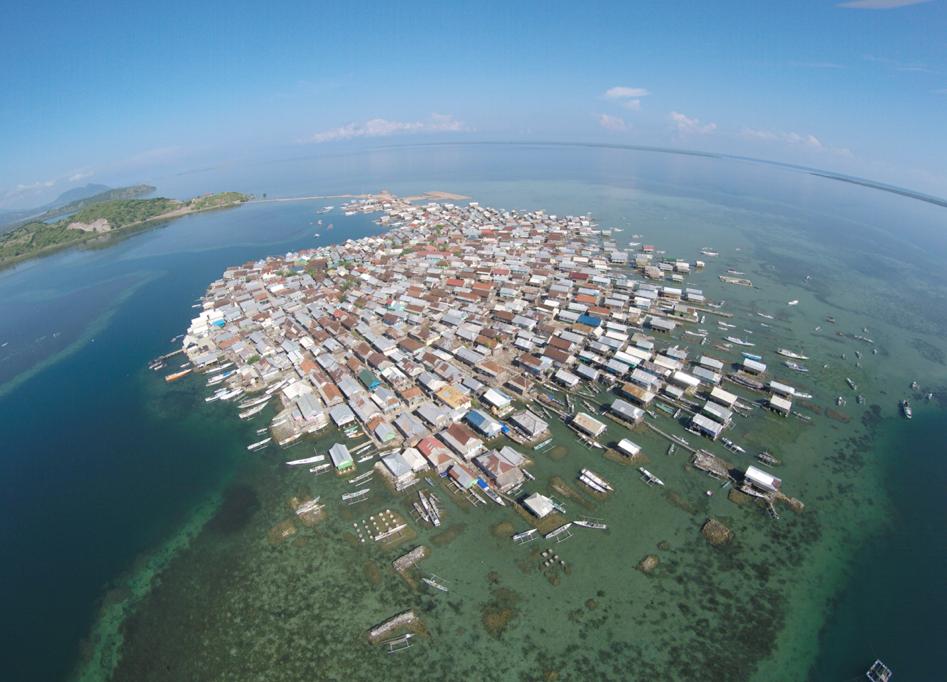 Speaking about the densest island in Indonesia maybe we think about Java Island.
But who would have thought that Indonesia currently has the island with the densest population in the world, called Bungin Island.
Bungin Island is a remote island located in the Bali Sea.
The island is located 70 kilometers west of the central district of Sumbawa Besar.
The island has an area of 8.5 hectares with a population of 3,400 inhabitants.
From the Sumbawa Island, Bungin Island can be reached by boat or an artificial road.
The village of Bungin Island is referred to as the most populous island in the world.
This small island is populated by residents of the Bajo tribe originating from South Sulawesi.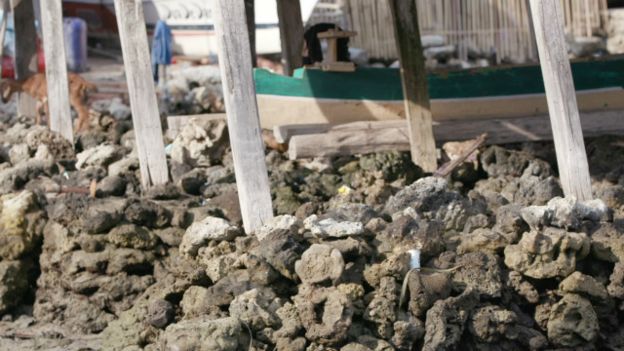 We will not find vacant land on this island.
In fact, Bungin Island has no coastline.
Every year the island's population continues to grow due to the reclamation to accommodate the addition of newly married families.
To make a house here does not need to buy land.
Just choose a location at sea, then make a mound and mark with a flag.
Next rock up with rocks and build a house on it. But of course, they use dead coral,
not the coral that the fish live in.
Almost every year, 100 new homes in Bungin Island are added.
The origin of the Bajo tribe inhabited the island was when the first settlement there was pioneered by Palema Mayu, one of the six sons of the Selayar king, in the 19th century.
According to the growing folklore, Palema Mayo came to Sumbawa before the eruption of Mount Tambora on the island of Sumbawa, in 1812. At that time, the white sandy Bungin island is still empty and only overgrown with mangrove trees.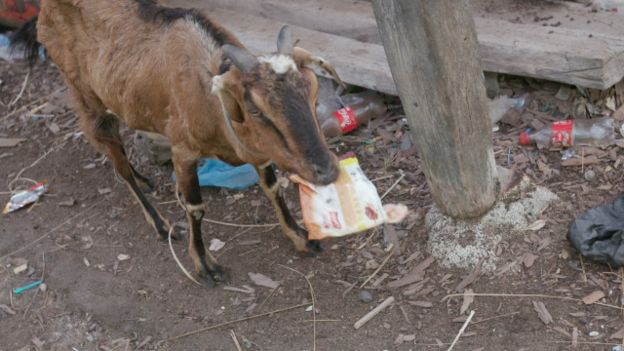 The sad thing is, the farm animals that live there eat plastic and cardboard waste, because there is not a single field there.
So, to get vegetables, people buy it in the market located in Alas, Sumbawa Island.
Source :
https://id.wikipedia.org/wiki/Pulau_Bungin,_Alas,_Sumbawa
http://www.bbc.com/indonesia/majalah/2016/10/161019_majalah_pulau_bungin
http://travel.kompas.com/read/2014/09/17/095100227/Pulau.Bungin.Hidup.Sesak.di.Pulau.Terpadat